The American Hospital Association, in collaboration with Atex Financial, offers the field's only standalone and affordable financial and operational benchmarking solution backed by aggregated,
de-identified

claims data that comes directly from hospitals, for hospitals.
Now more than ever, hospitals are seeking greater payer transparency. With just a few clicks, hospitals can know how well they compare to the rest of the field.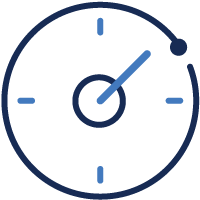 Velocity
measures the speed related to claims, remits and cash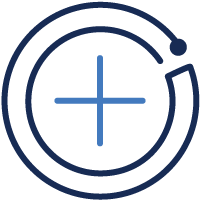 Variety
reviews what type of reimbursement is expected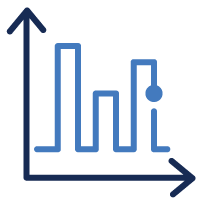 Volatility
looks at the risk that could impact the speed and amount of cash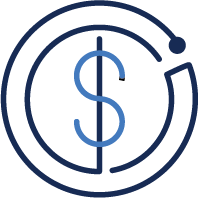 Value
evaluates the amount of reimbursement from payer, patient type, specialty and denials
Navigating the path towards true transparency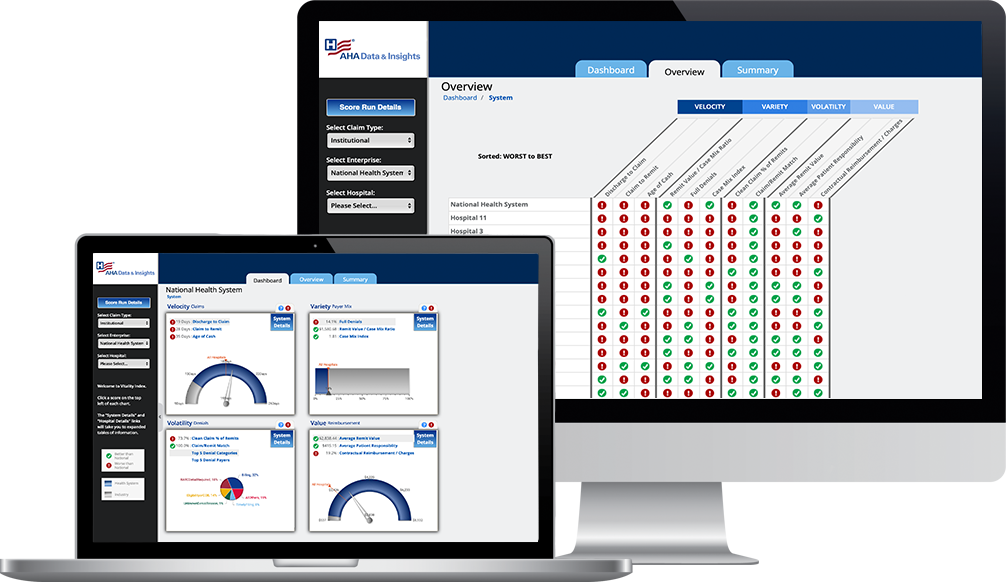 How well is your hospital performing?
How are your denials?
How is your reimbursement?
How is your claims processing?
How do you stack up against your peers?
Are your denials better or worse?
Is your reimbursement better or worse?
Is your claims processing faster or slower?
How do you know what better is?
If you can't measure it, how can you manage it?
Do you have any data that is objective?
Is your data standardized and normalized?
Connect with us
Drive better outcomes
Discover key insights delivered by a trustworthy source.