A popular resource for comparing trends in hospital utilization and personnel by bed size category and geography with over 150 service lines.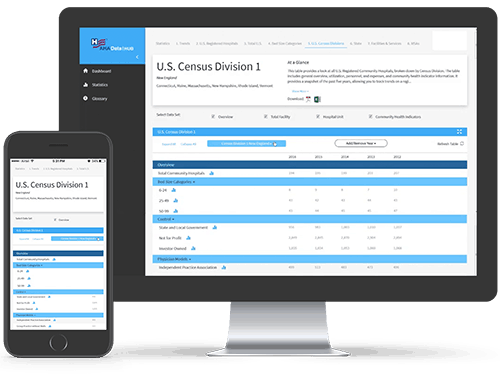 Including state-level aggregated data on:
Inpatient/Outpatient community indicators
Utilization and personnel
Physician models
Managed care contracts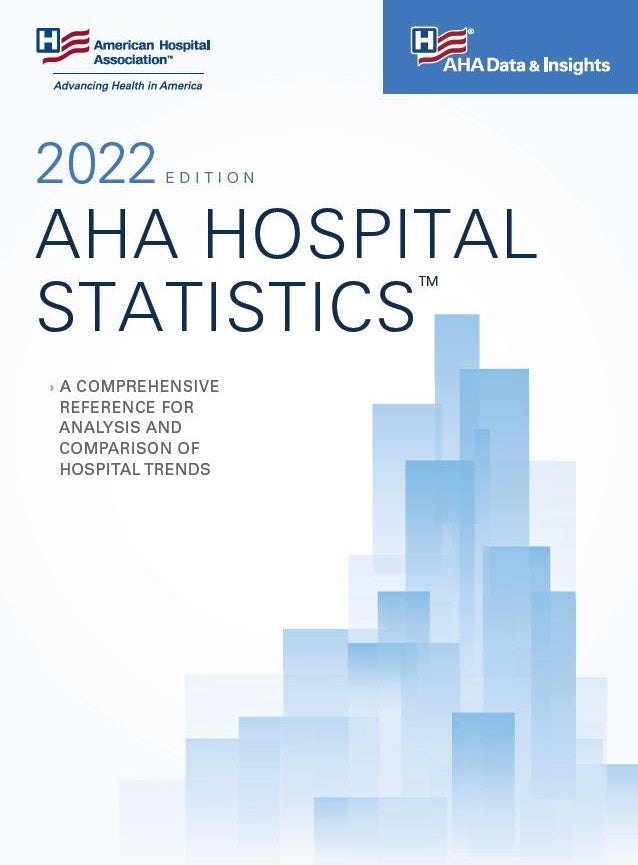 Infographic
Fast Facts on U.S. Hospitals
The AHA has created Fast Facts on U.S. Hospitals Infographics to provide visualizations about the nation's hospitals backed by AHA Hospital Statistics™.
View Infographics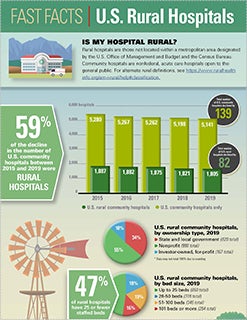 Infographic
Fast Facts: U.S. Rural Hospitals
This infographic provides a quick overview on the number of rural hospitals in the U.S. broken down by a number of metrics. Rural hospitals are those hospitals not located within a metropolitan area as defined by the U.S. Office and Management and Budget and the U.S. Census Bureau.
View Infographic