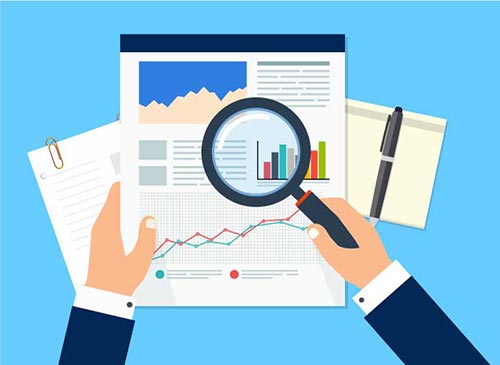 With AHA Annual Survey Database, you can identify:
Utilization: admissions, births, surgeries, ED visits, and staffing
Physician arrangements
Hospital service lines and facilities
Organizational structure and affiliations
Alternative payment models
Telehealth
Remote Patient Monitoring
Behavioral or social determinants of health services
New data available this year:
Use of artificial intelligence or machine learning in staffing and workflow optimization
Workforce strategic planning
Health equity strategies and implementation
Population and/or community health partnerships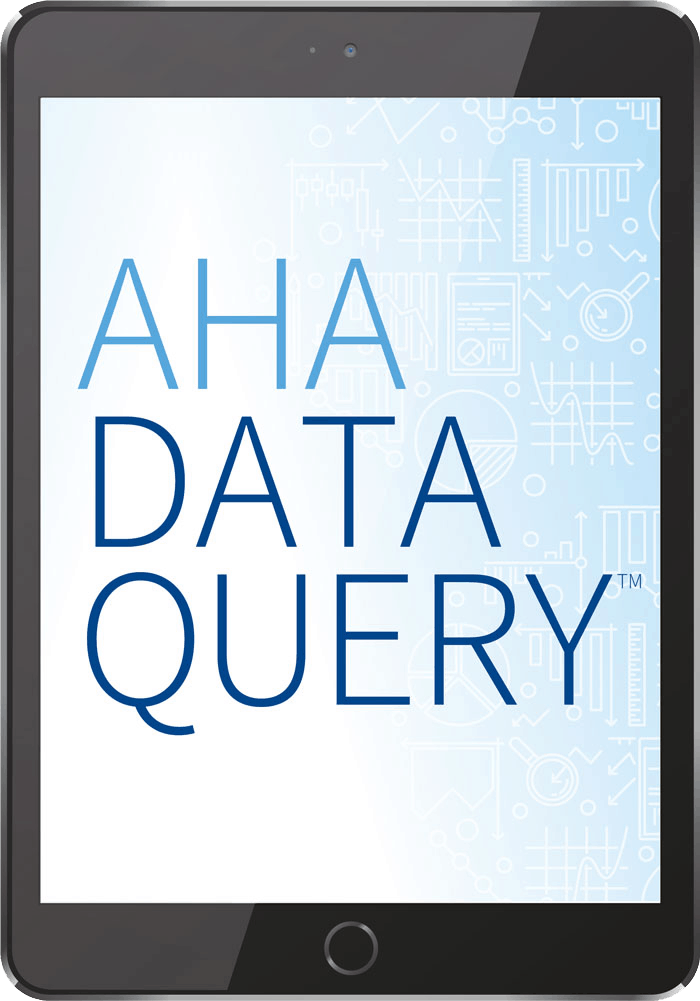 Resource
AHA DataQuery™
Did you know we've added a new reporting tool to the AHA Data platform that's going to make it easier for you to ask questions and gain value from American Hospital Association Data? Quickly query AHA Data, build reports, and find answers that could help you identify opportunities.
Learn More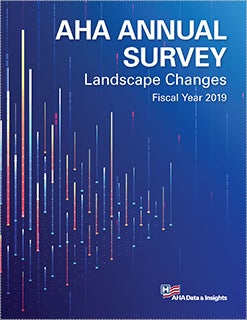 Featured Report
Landscape Change Report
Each year the American Hospital Association administers a survey of United States hospitals to inform the field on ownership, services, utilization, expenses, and staffing characteristics of hospitals. We learn of hospital additions, closures, mergers, and status changes along the way. These changes are the foundation of AHA Landscape Changes, a reconciliation between two AHA Annual Survey years.
Buy Now
AHA has been using a consistent data collection methodology for over 30 years. Ask us about licensing data from prior years.
Connect with us
Drive better outcomes
Get the hospital data you need to discover key insights delivered by a trustworthy source.