AHA MarketCapture illuminates opportunities to maximize in-network referrals and identifies blind spots driving leakage.
Actionable Insights at Your Fingertips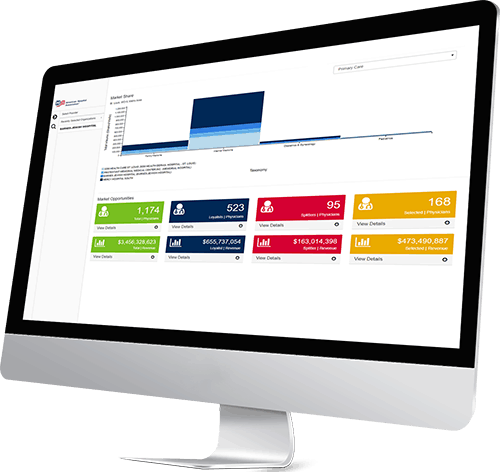 Intuitively navigate market data and answer core business questions through interactive dashboards.
With AHA's cost-effective solution, uncover insights at the hospital level:
View your hospital's physician market share by categories and specializations
Quickly identify your most loyal primary care physicians and specialists
Determine which physicians should be targeted for maintenance and new revenue growth
Quantify the revenue impacts of loyalty and leakage down to the individual physician
Connect with us
Drive better outcomes
Get the hospital data you need to discover key insights delivered by a trustworthy source.