The tools hospital and health systems need to succeed in today's rapidly evolving environment — all in one place.
Comprehensive data on entire hospital systems and their full set of activities found nowhere else. Use the database to gain insights on a health system's:
Availability and counts of facilities and services provided by the system
Types of physician models used to deliver care
Insurance products
Participation in payment arrangements (financial risk)
Accountable Care Organization participation and structure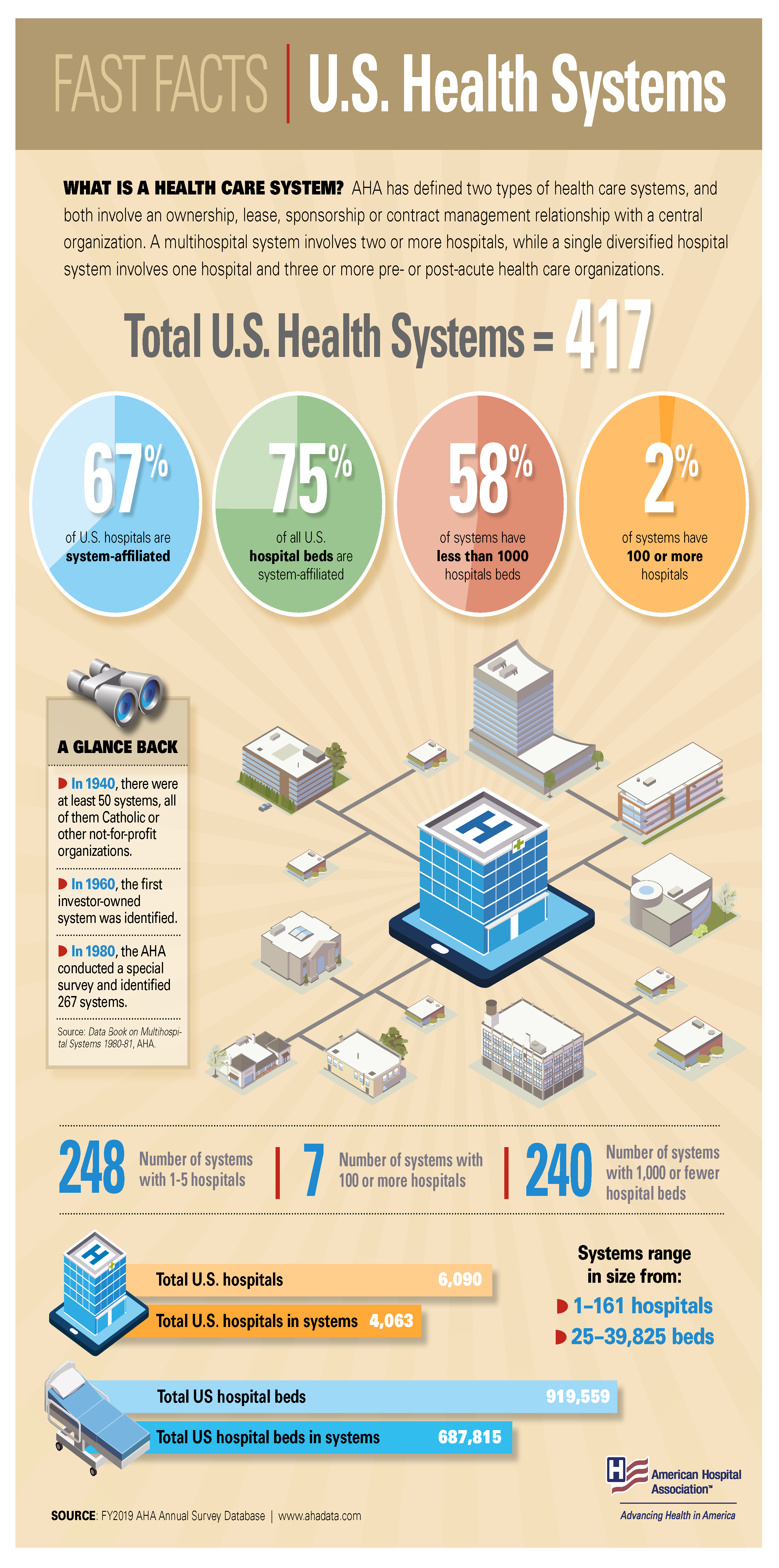 Infographic
Fast Facts: U.S. Health Systems
A new infographic provides a quick overview on the number of health systems in the U.S. AHA has defined two types of health care systems, a multihospital system involving two or more hospitals and a single diversified hospital system involving one hospital and three or more pre- or post-acute health care organizations.
View Infographic
Connect with us
Drive better outcomes
Get the hospital data you need to discover key insights delivered by a trustworthy source.